>> Tuesday, August 17, 2010
*Wink2
L i f e 's M i r r o r.
A poem that i have stumbled upon in the internet, fits this one perfectly - least for me.
Ervina
Vivien. I hope u agree on this. heheh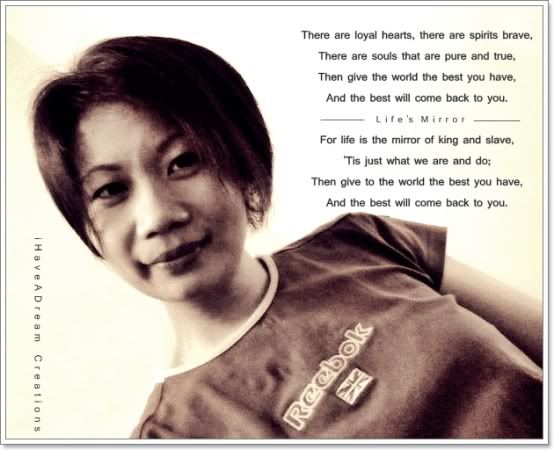 The original picture you gave me.
It was already in my favourite tones - black and white.
Isn't it ironic that i've entitled your picture LiFE's MiRROR , when the real mirror is behind you?
Coincidence bah.
But i really like the poem.
Here's the link to the
full
version.
Written by Madeline Bridges.