>> Thursday, September 2, 2010
As been promised,
presenting you..Mrs
Uzoiey
, the pretty mummy with her hubby.
Everything was scheduled, thus managed to give them the picture + frame last week.
All pictures + frames order will be cutely packaged for each customer..hehe.
The dark paper bag is a simple hand made, which can actually be REused or REcyle for a greener planet.
No problem.
A bonus picture for them. I can't help it. hehe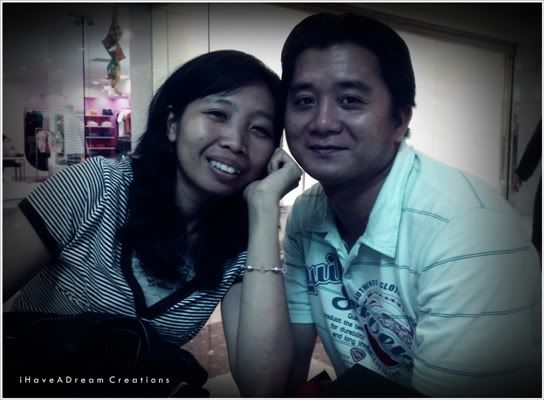 Aren't they cute together.
Thank you for the comments and suggestions from this appreciative customer.
Looking foward to the next meeting and makan2 a..:)
Who will be the next featured customer?
Hehe..stay tuned.