>> Thursday, July 15, 2010
This is for you and Marble.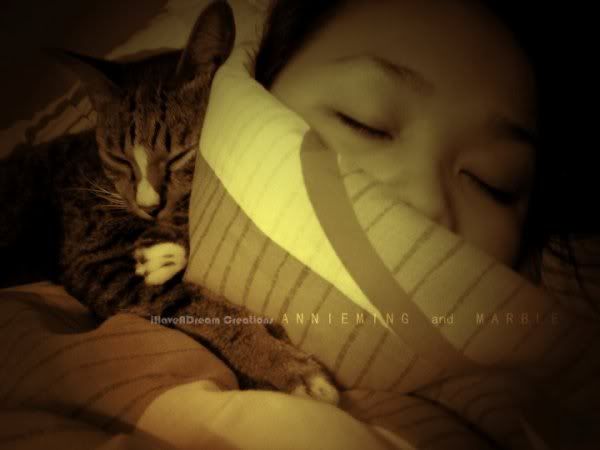 Thank you for letting me experience the various hue of colours with your picture (and Marble).
This is exactly the kind of picture that i would love to have myself to be in..
print it biG and hang as a potrait on my wall.
Gosh..jeles ni.
I did not put any caption, as the expression of the two of you is there and apparent enough to describe everything.
Your names on the picture. Perfect.
No?
Beauty is in the eye of the beholder.
Anyway..this is for you and Marble.
:)
Sleep tight..dont let the bed bugs bite..hehe
(The original picture from Annieming)