>> Sunday, June 27, 2010
I luv my childhood very much.
And i missed all those silly and happy times that created all those unforgettable moments.
Sometimes, i wish i could go through those careless and innocent days again. Yes, again.
But hey, life goes on.
for giving me an opportunity to share this with the world and for making me realized that a great childhood and siblings years are what make a person they are today.
And..this one's for u.
Cheers.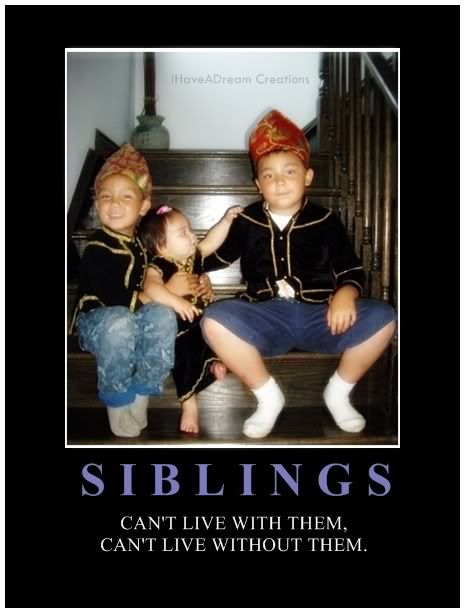 Picture source:
SJB
(thnks for the great pic)