>> Thursday, June 17, 2010
,Presenting you..
my Kittens (again)
(left to right: Manja, Comot, Kici, Putih)
But the picture was terribly dark.
No flash, lack of natural lighting.
So, i got this.
I really love this picture though, because it's the only picture where i managed to put them all four together.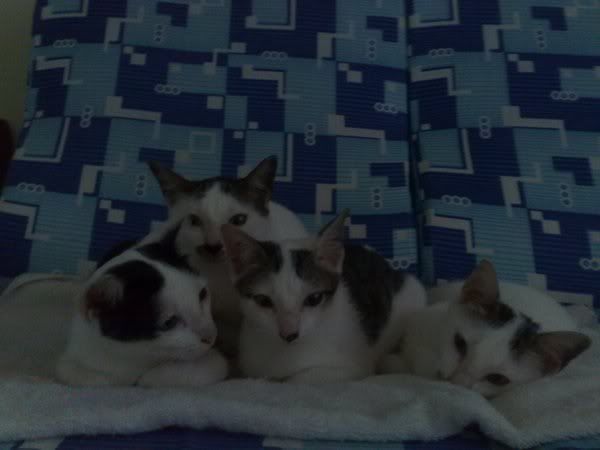 And so..a little touch up saved the day and the picture.
What do you think?
I'm no pro..its still imperfect in a way.
But hey,,aren't they cute?
What's the trick?
Hehe..simple punya saja bah.
Use any photo editing software and adjust the lighting...to your preference.
Add a frame to the picture and ..voila.
There you go.