>> Tuesday, April 27, 2010
I luv these people.
I did not know them - before.
One gathering leads to another and i'm proud to say that bloggers are not just virtual friends.
They can become quite great friends.
To show my appreciation for these lovely bloggers, i presented them with this simple collection of pictures
(of one of our little get together..hehe)
Too many pictures to print? Combine them and get the best piece in one big print. :)
Managed to give them this pretty piece just last weekend.
I hope they like it.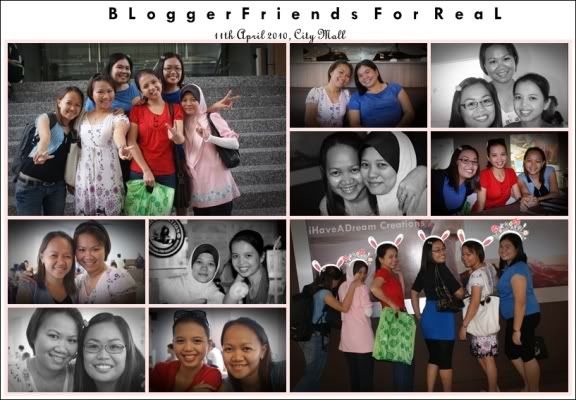 want one?
Boleh ba..
Picture source: annieming, memeljoan, vienne.
( i was not armed with any camera that day)